Sitting across the table from me was Brad  (not his real name), a top sales representative at a large pharmaceutical company. I asked him about the receipts for over $2000 in gift certificates to a Michelin star restaurant, expensed to the company, that were lying on the table.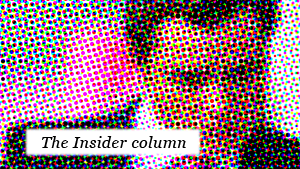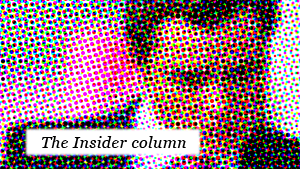 Brad looked at me with a disarming smile. This wasn't the first time someone was questioning him about his expenses. Everyone at the company understood how marketing to healthcare professionals at this company worked at the time—cash-stuffed envelopes, first class trips and spending sprees for top prescribers and their families, and daily catered sushi lunches for physicians and their staff.  The line between what was allowed and illegal was gray.
Brad, like all other sales representatives, kept detailed notes of his interactions with doctors, noting in great detail their personal lives in an attempt to befriend and distract the physicians.  Also in the notes was a glimpse into the type of interactions he had with them. Other than the personal information, there was boasting about the prescription of the medication by that physician's friend or a key opinion leader in the field.  As I was flipping through hundreds of his call notes, I paused and asked, "I noticed you told this physician that a KOL in his field was prescribing this product for children. Isn't this drug not indicated for pediatric use?"  The standard shrug and reply followed.
Also in the file were drafts of slide decks Brad had prepared for a physician to use at a leading medical conference, which covered the disease state and referred to the off-label use for the drug he was promoting. Brad smiled again. He was a top earner, with his physicians writing the largest number of prescriptions in his region, a feat for which he was handsomely compensated and recognized within the company with awards. Brad's bonus incentives were designed in such a way that he was paid by prescription, regardless whether the prescription was for on-label or off-label use.  If sales reps were paid by pill rather than prescription, would they be telling physicians that key opinion leaders in the field were writing prescriptions for higher doses?
A few years earlier, I had accompanied two young sales representatives for a "ride along" in Brooklyn. I was sitting in the back, stuck between the usual booty: boxes of samples, pens, books, gift cards, and stacks of pre-printed prescription pads—all to make the prescription process as swift and easy as possible for the physician. The two reps, energized by a recent drug launch party, were flooding physicians' offices with free samples and stories of the miracle drug.  Young, good-looking, energetic, and with magnetic people skills, drug reps are the direct interface between pharmaceutical companies and doctors, and they are key players in the well-oiled pharmaceutical marketing machine. Unlike in many countries in the rest of the world, sales representatives in the United States are not required to have medical degrees or PhDs and can interact with physicians directly in their offices. While many teaching hospitals are beginning to prohibit such interactions, the majority of hospitals and clinics still continue the practice.
My conversation with Brad was part of a standard preparation for an investigation by regulatory authorities into the marketing of the company's drugs. Such investigations had become perfunctory for pharmaceutical companies, and the outcomes largely predictable: companies would pay an insignificant fine, just a few percent of the revenues of the offending drug, and one or two low-level sales reps would be fired. Even large fines are small compared to the profits brought by aggressive marketing. In 2012, GlaxoSmithKline paid a record-setting $3 billion to resolve various fraud allegations related to the marketing of their drugs, including off-label marketing and kickbacks connected to the promotion of Paxil, Wellbutrin, Advair, Lamictal, and Zofran. Just one of the drugs, Advair, remains the fifth top selling drug on the market today, grossing approximately $8 billion annually from 2011-2013 and $6.7 billion in 2014.  The stock price of GlaxoSmithKline did not even move the day the news of the settlement came out and, in fact, was at the peak for the month on that day. The GSK settlement remains the highest pharma enforcement settlement, with only four additional settlements north of $1 billion.
The next highest settlement was for $2.3 billion with Pfizer in 2009 for off-label promotion and kickbacks related to the marketing of its four drugs, including Lyrica, Pfizer's most profitable drug, which is ranked as one of the most profitable drugs overall and brought in over $5 billion in revenues in 2014 alone. While these large settlements grab headlines, most settlements are smaller, despite serious allegations of wrongdoing. In 2014, Shire paid $56.5 million to resolve an enforcement action related to the allegedly inappropriate marketing and promotion of several drugs, including the amphetamine Vyvanse, for which sales representatives had allegedly been underplaying its potential for abuse. According to the DOJ press release, Shire had made claims that Vyvanse would "prevent car accidents, divorce, being arrested, and unemployment."
While regulation like the 2010 Sunshine Act and improved enforcement have ridden the industry of some of the most egregious behavior, companies still find creative ways to get the attention of the prescribers.  Easily trackable kickbacks such as first class airfare and gift certificates for healthcare professionals have been replaced by less obvious benefits like small "research grants."  Through their representatives, companies continue to promote off label, provide kickbacks, and make misleading statements about the efficacy and safety of their drugs.
In some industries, the primary role of marketing is to educate consumers so that they can make better decisions (which ultimately benefit them and the company). In healthcare, however, aggressive marketing obfuscates, adding to the country's overspending on it. All of this is supported by the drug companies' legal infrastructure.
In 2014, the top 50 selling drugs generated revenue of $219 billion.  For the largest companies, less was spent in total on R&D than on sales and marketing. Over the next few blog posts, I plan to dig into the specific marketing and legal practices of pharmaceutical companies. What makes drug advertising effective? How do companies prolong the use of patents to the detriment of patients? What is the impact of litigation?  Is pricing connected to patient need or drug novelty?
Disclaimer: The ProMarket blog is dedicated to discussing how competition tends to be subverted by special interests. The posts represent the opinions of their writers, not those of the University of Chicago, the Booth School of Business, or its faculty. For more information, please visit ProMarket Blog Policy.